What Shoe Wearing?
12:51 AM
Lol.. that was a mushy post title..

Yesterday, I posted a photo on the different types of heels, now we're adding the flops, flats and boots and all other shoe types. You might want to cue your brother or boyfriend to improve his shoe-lingo :)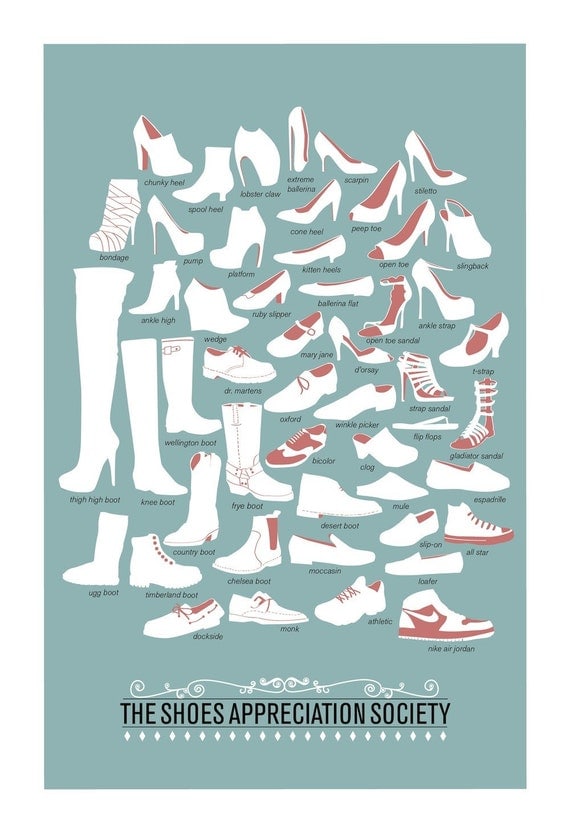 Photo taken from Etsy.com
So what kind of shoes are you are you wearing today? and which pair of shoes do you need more of? and which types of shoe is often found in your closet?